About Michael Raeburn
Michael Raeburn has achieved international acclaim as a Director and Script writer, and also as a novelist. His features, documentaries and experimental movies stand out as ground breaking works with a unique personal touch, and have won numerous festival awards.

For almost four decades Michael has struggled without compromise for a free independent voice within an increasingly homogenized world. His principal theme is the sense of alienation, frustration and anger felt by a social group that has been isolated and suppressed by a bigger and more powerful one. Violence, anger and even madness are the inevitable results.


Born in Africa (22/01/1953) the greater part of his work emanates from there, and is appreciated for an authentic insider's understanding and vision.


Vimeo channel : 8 movies and trailers

Contact : Michael Raeburn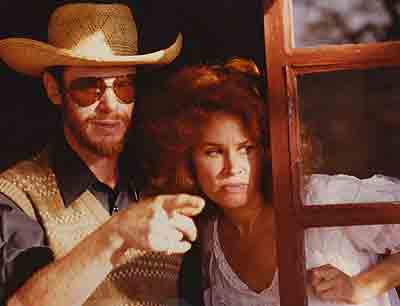 Michael Raeburn and Karen Black on the set of Grass is Singing
RETROSPECTIVES :
Museé Dapper, Paris, 2010
Festival de Douarnenez, France, 2011
Museum of Cinema, Munich, 2012
Jeu de Paume Museum, Paris, 2014
Some of the information about Michael available on the Internet is listed here
Latest News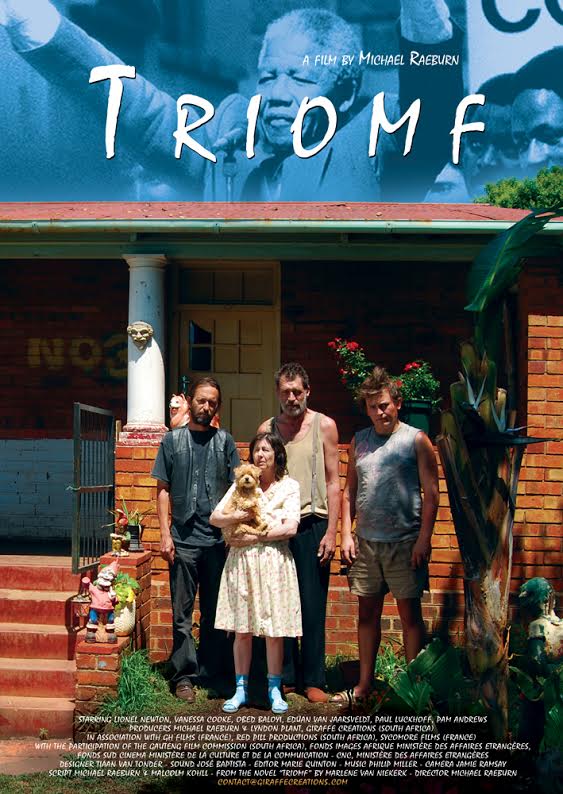 ✴

TRIOMF
the movie based on
Marlene van Niekerk's award-winning novel.
GO TO the trailer and all news on Michael's startling movie click here
"Thumbs up!" Newsweek
Production:
G. H. Films, Sycomore Films (France) ; Giraffe Creations (South Africa)
Logline:
March 1994 South Africa. On the day of the first free election Lambert Benade will turn 21, and Uncle Treppie promises him the girl of his dreams. But, in this horrendous yet hilarious tragi-comedy, as a new world is born, two members of the crazed and destitute Benade family are destined to die.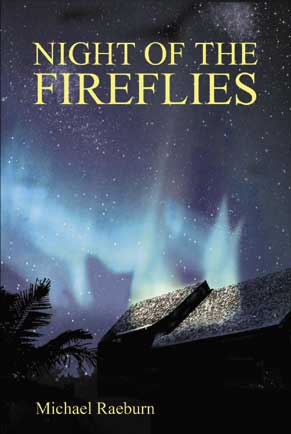 ✴

NIGHT OF THE FIREFLIES

A novel by Michael Raeburn

Desperate to retrieve his lover, the narrator has come looking for her in an African city beseiged by rebels. He finds himself getting embroiled in the life of his host who is planning a violent political plot. But as this mysterious and charismatic man is also a shaman, the narrator suspects that the plot may be a fanatical psychic experiment.

More info

Publisher: David Philip
Download the publishers information sheet.
✴

MOVIES IN DEVELOPMENT

NADINE MOUQUE
based on the novel by Hervé Prudon (Gallimard) - Créative Caméra Productions - CNC France ; MEDIA Europe.
Written by the team from the cult movie "Delicatessen" - a surreal love story in the ghettoes of Paris.

THE BLACK DIAMONDS
Original screenplay by Michael Raeburn - Sunstone Pictures (South Africa).
A comedy thriller set among the top echelons of Johannesburg's new black middle-class.

SANG POUR CENT

Original screenplay by Michael Raeburn - developed with Région de la Réunion.

Psychological thriller.
MICHAEL AS SCRIPTWRITER ONLY:
THE SMOKE THAT THUNDERS - political thriller. Viva Films, London. Budget $15m

PROTECTORS - Rescue Action Drama. Spier Films, London/South Africa. Budget $25m
In the near future, an eccentric New Yorker inherits a game park in Africa. He finds himself drawn into saving one of the last herds of elephants in the world from a violent and determined army.
✴

6 COUTEAUX…

Long-métrage en préparation

LINKS / LIENS PILOTE - "6 COUTEAUX…"
EN FRANCAIS: "6 COUTEAUX" VF:
ENGLISH VERSION: "6 KNIVES" Eng: